A special place for Your special one
There are countless things to love about Broome and its variety of enchanting getaways is certainly one of them. If you're making Valentine's Day plans or simply mapping out an ordinary weekend for two, make your time away extraordinary by getting to know one of the top Western Australia romantic getaways and Broome's favourite place to stay, Blue Seas Resort, situated only 500m from the pristine white sand of Cable Beach, renowned as one of the most beautiful beaches in the world.
Book Online Now
or Call us on
08 9192 0999
You'll love our room rates at first sight!
blueseasresort.com.au | cable beach | broome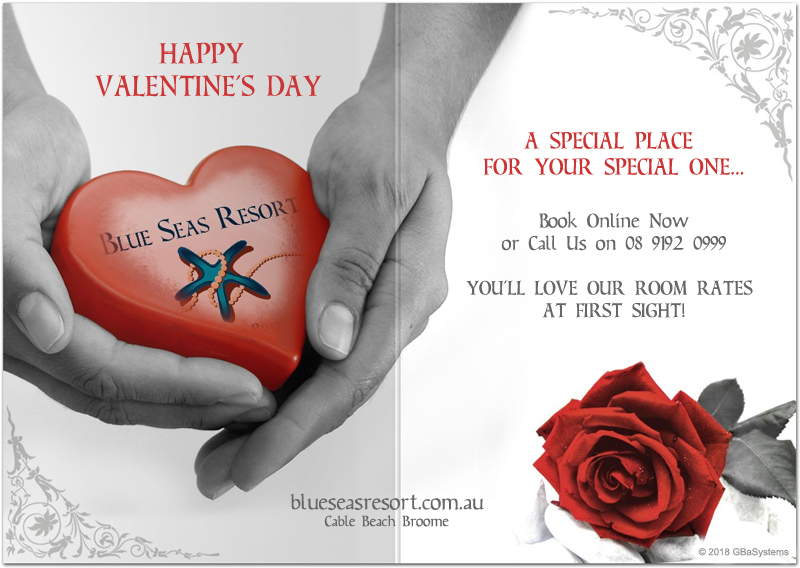 .
more