CATERING FOR ALL YOUR SPECIAL NEEDS DURING THESE DIFFICULT TIMES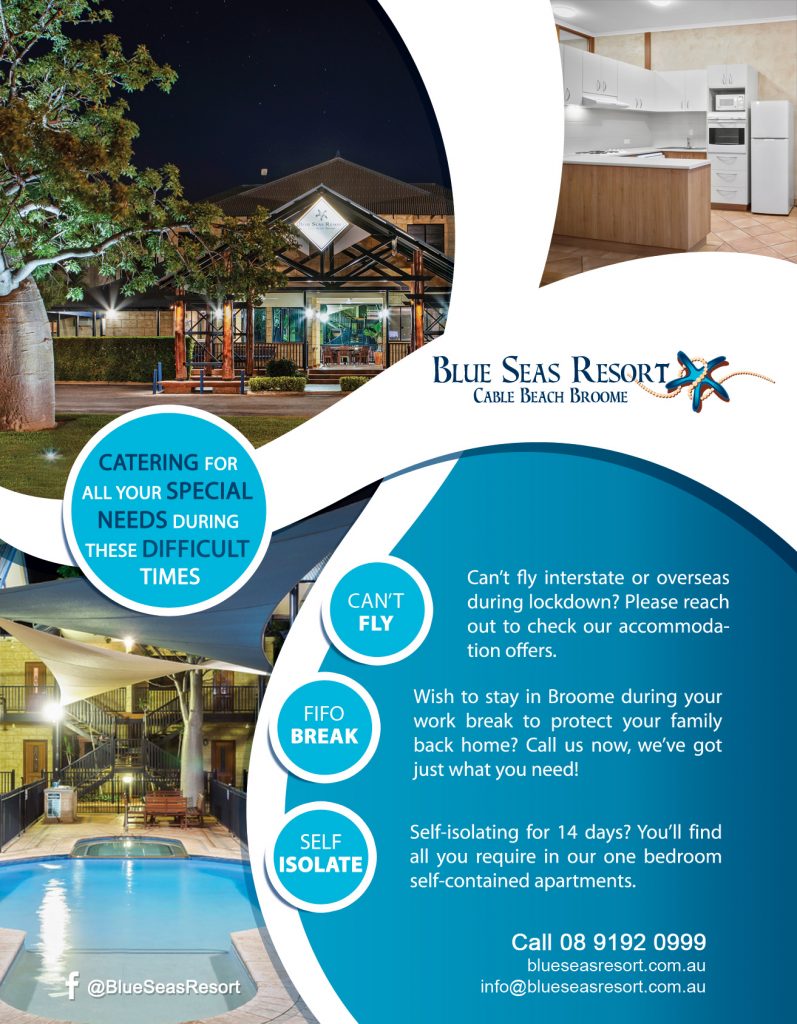 CAN'T FLY?
Can't fly interstate or overseas during lockdown? Please reach out to check our accommodation offers.
FIFO BREAK?
Wish to stay in Broome during your work break to protect your family back home? Call us now, we've got just what you need!
SELF- ISOLATE?
Self-isolating for 14 days? You'll find all you require in our one bedroom self-contained apartments.
Call 08 9192 0999
blueseasresort.com.au | info@blueseasresort.com.au