Every now and then "Bluey", our mascot, will share fun facts about Broome with you. Leave a comment and let us know what you think and share some of your fun facts or stories too! Happy Sunny Days! 
Blue Seas Resort, Cable Beach Broome, where else? Call 08 9192 0999 or book online 
www.blueseasresort.com.au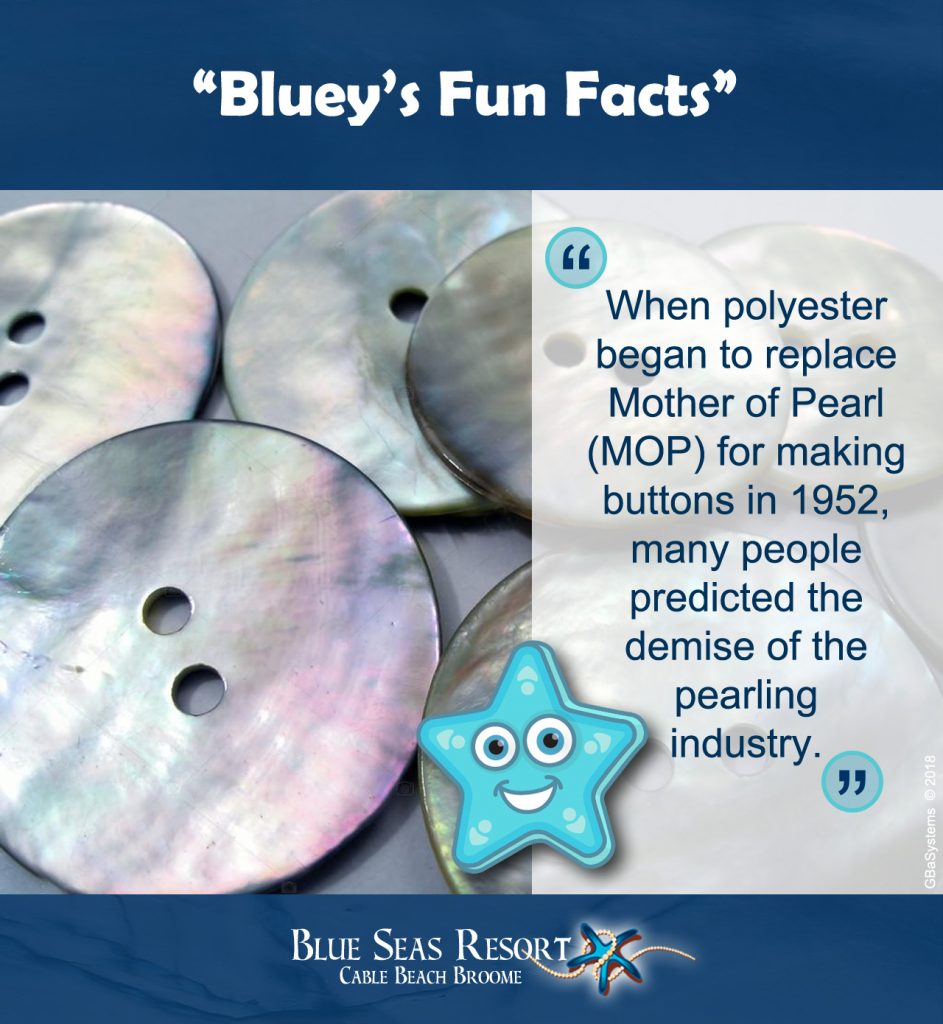 Fortunately at about the same time, the first cultured pearl farm began at Kuri Bay, north of Broome. There are now many pearl farms in the unpolluted waters near Broome and a number of manufacturers and retail outlets in Broome which specialize in transforming these unique gems into world-class jewellery.
#
blueysfunfacts
#
broomefacts
#
funfacts
#
mop
#
motherofpearl
#
buttons 
#
beachparadise
#
winterescape
#
winterchill
#
sunnybroome
#
more