Happy and Safe Festive Season

What an amazing year we've had at Blue Seas Resort!
Thank you so much for staying with us and sharing your beautiful comments and memories with us.
We would like to wish you and your loved ones a very happy and safe festive season and may 2019 be enriching, inspiring and fulfilling!
Warmest Festive Regards from Blue Seas Resort!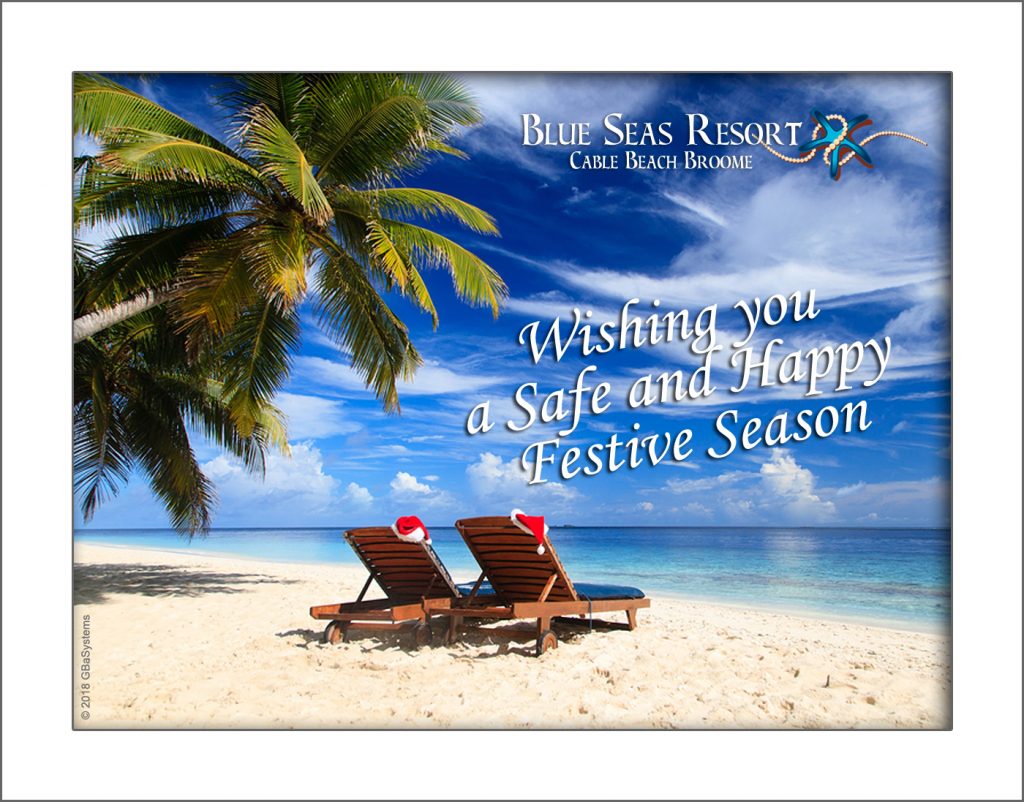 #christmas #festiveseason #newyear #merrychristmas #cablebeach#selfcontainedapartments #studioapartments #beachresort#romanticescape #familyholiday #blueseasresort #camelride #broome#kimberley #whitesand #beach #westernaustralia #wa #accommodation#Paradise