Broome is the gateway to one of the best kept secrets in Australia!
The Rowley Shoals Marine Park, composed of three breathtaking coral atolls lies about 260 kilometres offshore from Broome and offers one of the best diving experiences in Australia.
The outside walls are alive with soft corals in every imaginable colour. Snorkeling in the shallow, coral filled lagoons, brimming with tropical fish species, is pretty darn special!
Now, let's have some fun!
Check out this superb sea anemone captured at the Rowley Shoals…
Tell us: HOW MANY DIFFERENCES DO YOU SEE?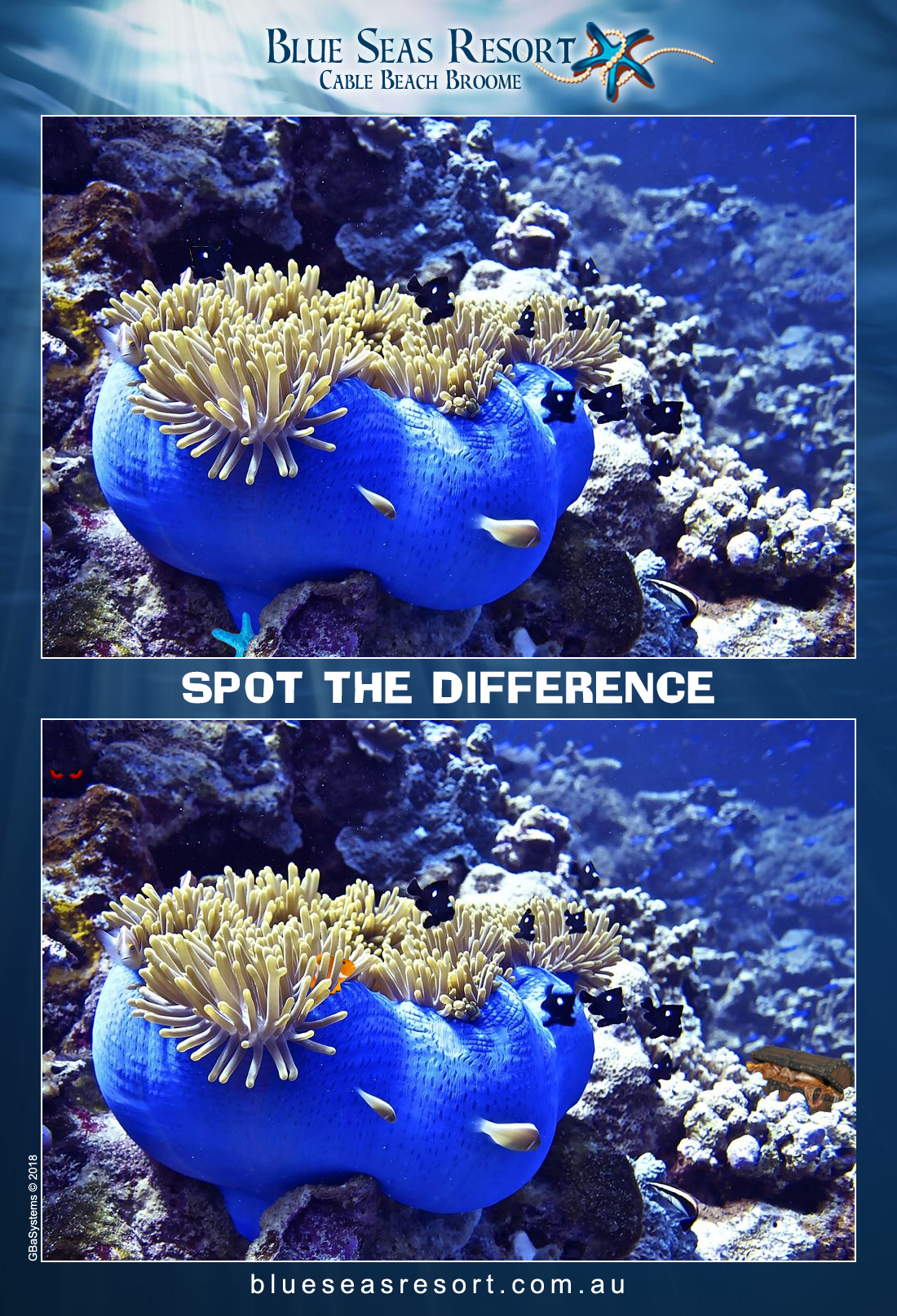 Blue Seas Resort, Cable Beach Broome, where else?
Call 08 9192 0999 or book online www.blueseasresort.com.au
#RowleyShoals #scubadiving #Snorkeling #coral #reef #atolls#beachparadise #winterescape #winterchill #sunnybroome #lovebroome#blueseasresort #broome #cablebeach #whitesand #beach#westernaustralia #wa #accommodation #Kimberleys #Paradise#blueseas #broomeescape #perfectholiday #selfcontainedapartment#beachholiday